A picture is worth a thousand words – an adage that holds true also when your potential customers make purchasing decisions. A recent study by the Center for Media Research together with Eye Square established that the quality of a product's visual presentation significantly influences sales of that product online … all that remains, is to find the right content supplier with the best product photography pricing.
The secret to success in online trading is simple: the better your eCommerce photography and videography, the more products you sell. This is true not only with regards to products on your own online shop but also for those you choose to sell through marketplaces such as Amazon, Zalando, eBay, Aliexpress, Avocado, About You or any number of other established sales channels.
The varying requirements of eCommerce marketplaces demand careful attention.  We have invested much time and energy into creating packages that service these multitude of requirements for both photo and video, so that your products get seen by your potential customer.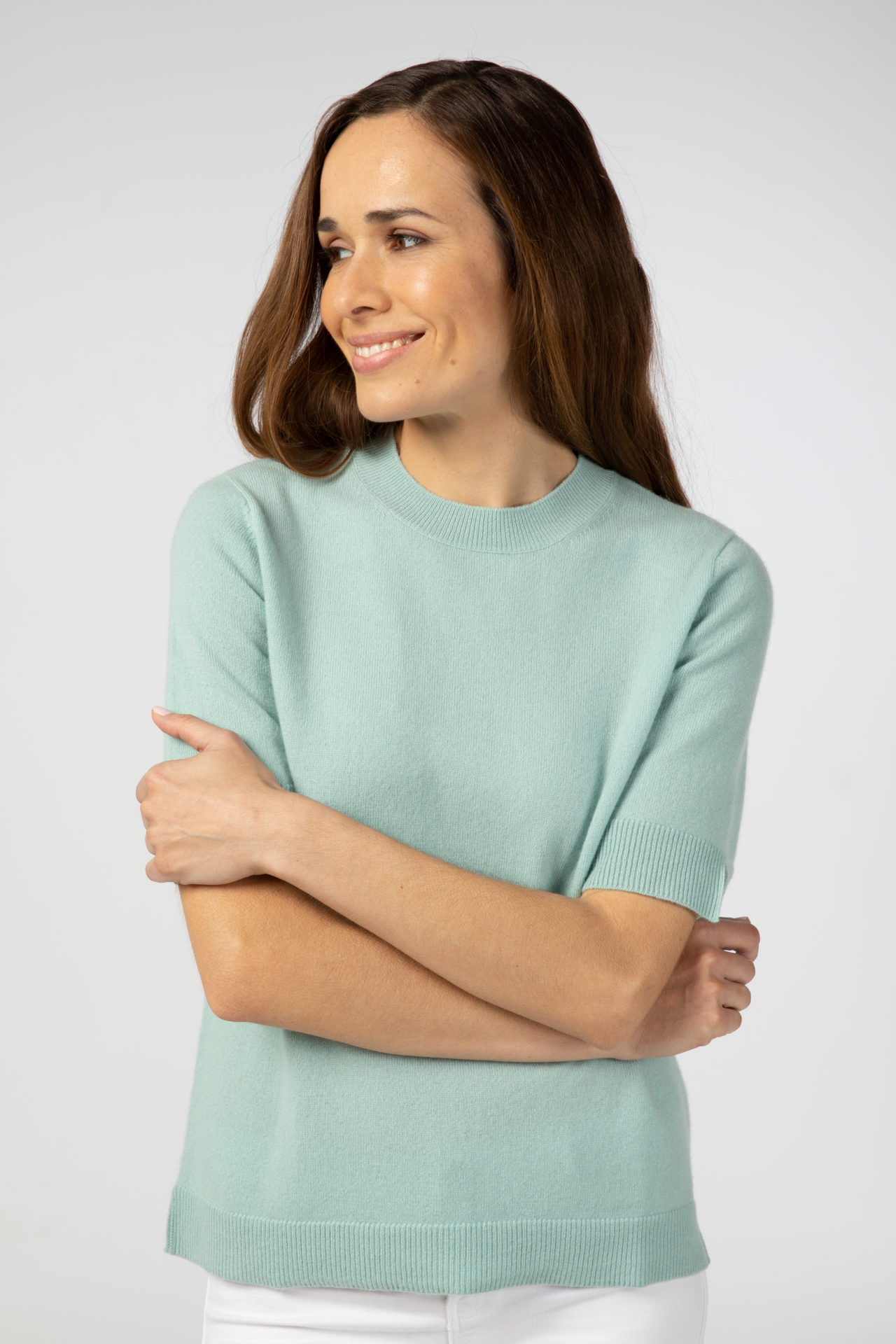 PIXEO STUDIOS for Gobi Cashmere International
Beautiful, tailor made content for your online shop
Our 'All-in' packages contain everything that's needed for the production of first-class packshots as well as product photos and videos with models. 
Working with the requirements of your eCommerce shop as the basis, we tailor make your content to attract potential customers. Your product photos and videos will sit proudly with all the major online shop solution providers:  Shopify, Woocommerce, Bigcommerce, Volusion, Wix, Squarespace, WordPress and many more.
In order to make a decision, your potential customer needs as much information as possible about your product, which they gather from a variety of perspectives and from highlights of important details. But it's not just the formal requirements of the respective platform that must be taken into account, the content itself needs to draw in your potential customers at first glance.
The eCommerce Global Players: Amazon, Zalando, eBay and Co.
Vast sections of the online sales landscape are occupied by mega players like Amazon, Zalando, eBay and Aliexpress.  Benefitting from their might is not only vital for established brands, but also for startups who can easily access the strengths of marketing through these platforms. Brands offering their products on Amazon, Zalando or on other wide reaching marketplaces, have the chance to reach a large number of potential buyers through the channels. In addition to the reach, brands also benefit from the logistics and fulfilment services that are offered.
Making sure your content correctly meets the requirements of the marketplaces ensures a seamless integration into the many possibilities they offer.  With an experienced partner like PIXEO STUDIOS at your side, great photos and videos of your products can make their way quickly to these important sales channels and then onto a broad international customer base in a very short time.
Example 1: Amazon – maximise the sale of your products on Amazon
PIXEO STUDIOS for Lotto / 004 GmbH, Burda Senator Verlag, Sigikid, Burda Senator Verlag
Amazon is, without question, the world's largest and most important eCommerce sales channel, itself being currently rated as the world's most valuable brand.
This means that for many brands, having their products represented beautifully and effectively on the mammoth site is is of vital importance – to overlook Amazon could lead to significant sales losses. In 2020 alone, 19 percent of online mail order business in Germany was carried out via Amazon. As a result, competition is  high amongst brands with the shipping giant who are all vying for a prime chance to show off the best attributes of their products.
Marketplaces like Amazon have developed their own ranking systems that determine which products are placed highest in customer search results. Similar to Google, products occupying the first positions of the page enjoy the highest number of clicks rates from users. It is essential for a brand to understand how these rankings work and to make the most of their chance to first chance to impress as potential customer.
High quality visual content and SEO optimised product descriptions are crucial for this – your potential customer must feel as though they personally are being addressed. It's only through presenting your product in the best possible way will you avoid being drowned out by the noise in the constantly growing and competitive market of online trading.
2. Example: Zalando – We put you in the limelight on Europe's largest fashion portal
Zalando has been selling fashion and cosmetic products since 2008 and within a few years has grown to become one of the largest eCommerce marketplaces in the fashion sector, registering over 31 million active users on its digital platform in 2019.
And Zalando is a visual and quality trend setter, with other high profile and high traffic fashion marketplaces basing their product photo requirements on those from Zalando.  Brands that want to offer their products on Zalando need to fulfil very specific requirements with each product category (fashion, beauty, etc.) having its own special prerequisites.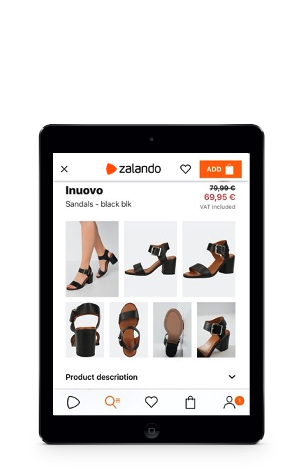 PIXEO STUDIOS for INUOVO
Also here the previous principle applies:  in addition to meeting the visual and technical requirements, at the end of the day, it is the brand that presents itself the best to potential customers that gets ahead. In the fashion world in particular, top notch styling of the models and high quality art direction are essential for success in the market.
We have heavy focus on fashion photography and our All-In packages include everything that appeals to the fashion heart:
Hair and make-up by experienced and talented stylists

Additional wardrobe elements – e.g. as a jeans producer, we style your products with matching shirts or shoes

Inspired art direction
Thanks to our top teams, your products will be perfectly presented so that they can effectively gain a foothold on major fashion portals such as Zalando.
3. Additional eCommerce Strategies: Social Media Channels
Of course, in addition to the big marketplaces like Zalando, Amazon and Co. there are many other successful sales channels and some of them you are most likely already operating – your social media channels.
Learn more about video and product photography, including still life and flat lay photos for social media.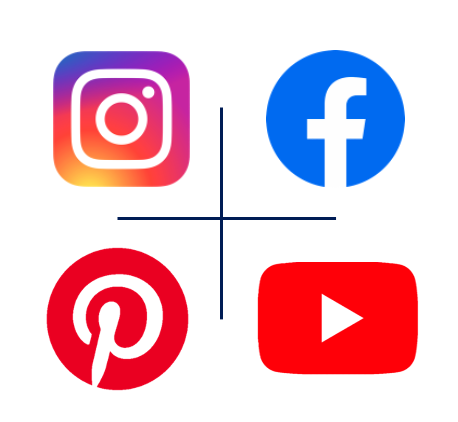 Inexpensive, top quality product photos for all eCommerce sales channels
We are your service provider for cost effective and top quality product and video productions for all online marketplaces. We are constantly up to date with the requirements of the major sales channels and work to ensure your maximum success in eCommerce!
Yet ultimately, it's not just about implementing the formal requirements for being a part of the the potential turnover online marketplaces present, it's about presenting your products in the best possible way so as to catch the eye of potential customers and to positively influence their purchasing decision.
Get your free offer now and test our All-In packages.