Our Everything You Need packages include not only photos of your products with models and a video with models, they also include professional produced packshots.  There are several ways to display your products so that your customers see every aspect of you articles.
We divide them into three separate styles as follows:
CUBE- product photos / packshots on a white cube
A stylish alternative and preferred by a number of larger sales platforms, these photos position the product on the front corner of a large cube.  This drives focus to the product.  This approach is particularly wonderful for bags, glasses, shoes and anything that sits upright.  We can even shoot against one of the fantastic backgrounds that you've chosen from our extensive catalogue of sets and backgrounds, ensuring continuity between your model photos, your model videos and your product photos.
PIXEO STUDIOS for Bernardo Bossi, INUOVO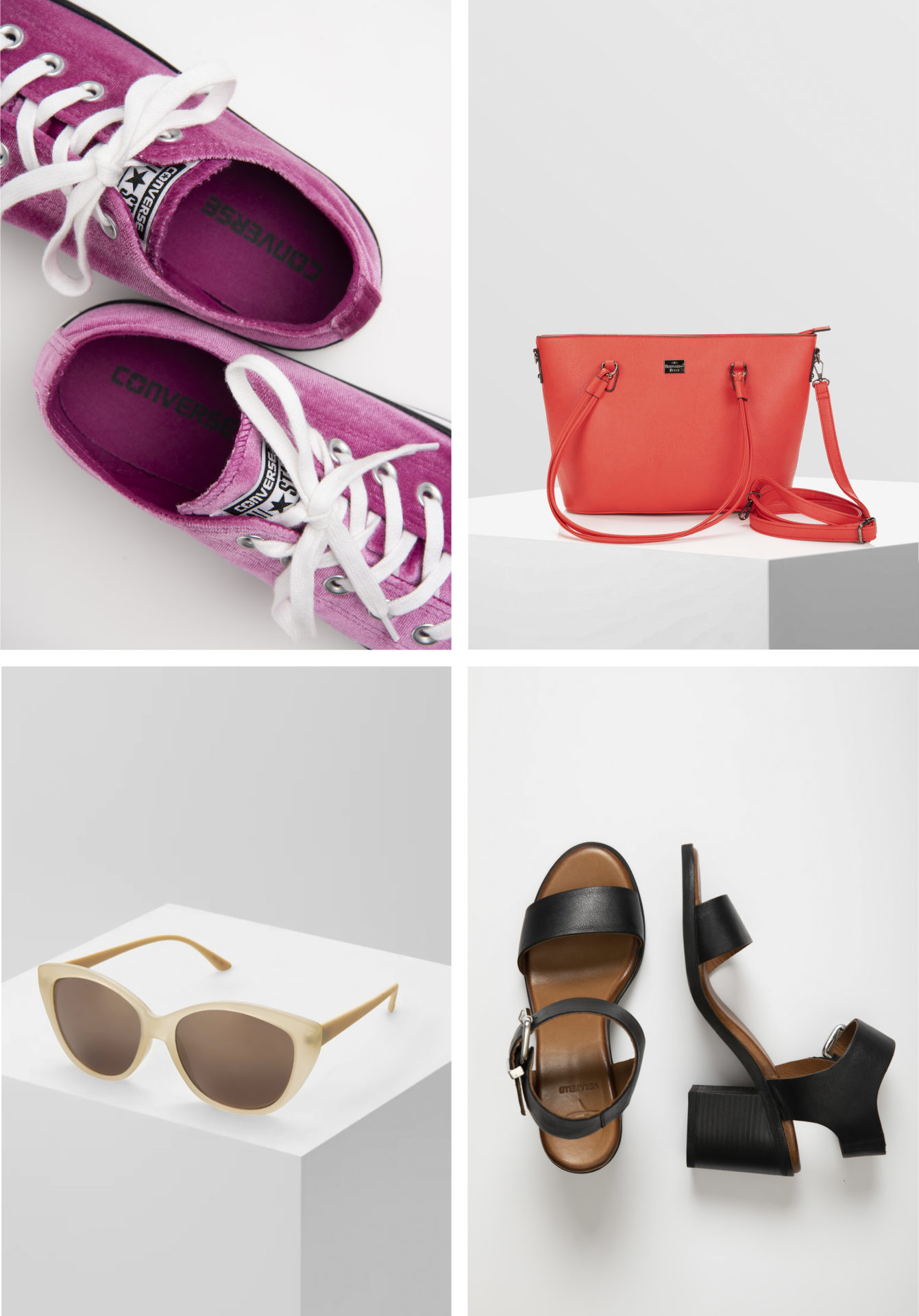 HOLLOWMAN  – clothing on the invisible mannequin
The industry standard for clothing, our photographers have a knack for shooting products on mannequins so that they look perfect.  The mannequin is not visible in the photography and is referred to as a Hollowman.  This gives the appearance that the article is floating, yet sitting perfectly upright, in space.  The article is the shot from a variety of angles, as well as detail photographs being taken, so you can choose the best possible product photos / pack shots for your website and sales channels.
PIXEO STUDIOS for Champion System, Lotto / 004, APART Fashion
FLAT SURFACE – product photos flat on a surface
A flat surface can be used as well, which provides wonderful texture to the photography.  The article is styled so as to show it's best attributes and then shot accordingly.  This style feels very approachable, with the products looking like the customer has just laid them out flat themselves for their wardrobe.
PIXEO STUDIOS for Gobi Cashmere, Rosena, Burda Senator Verlag, Sigikid