Top content for sports brands
Perhaps more than in any other product category, potential customers need to get an immediate sense of sports products when they see them.  Accurate imagery that is yet full of authentic emotion is vital.
Sports Photography
Sport is emotion. Your customers need to feel what they are about to purchase … and that should come through not just great photography and videography but also through the right choice of model and location.
Whether it's the way the light falls on a model doing yoga, or the look of concentration on the face of a gym fan, we are always looking for the subtle ways to bring authenticity into the image.
We exist to bring you the intersection of sport and fashion, working with the best teams of creatives.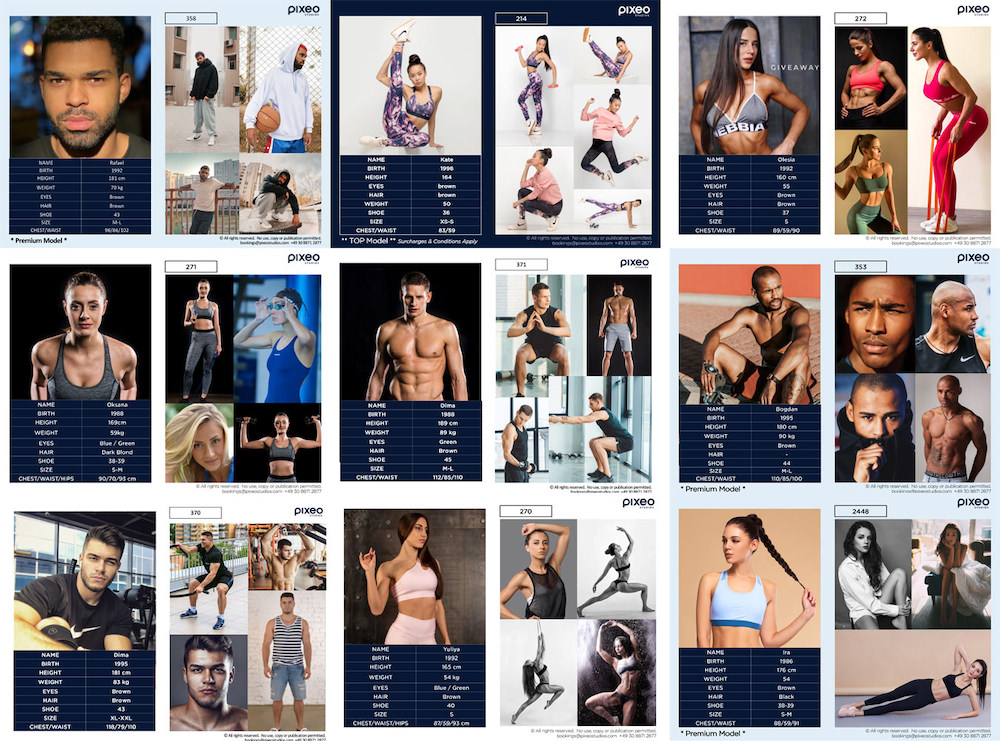 Sports Models
The term 'sport' refers to probably just as many different things, as there are body types. Basketball, yoga, soccer, gym, golf … all require different models to accurately represent the type of sport you've created your products for.
Our All-In packages for eCommerce sports photography & film include easy to use (and understand!) rights packages.
Locations underscore sports branding
A great focus of our production teams, across all our locations, has been in finding the best locations for virtually every type of sport.
From shooting yoga pants on the beach, specialty weight training shirts in gyms, the right outfits for UFC in boxing studios to golfing shirts on the 18th hole, shooting sports products in their natural environments is a passion of our teams.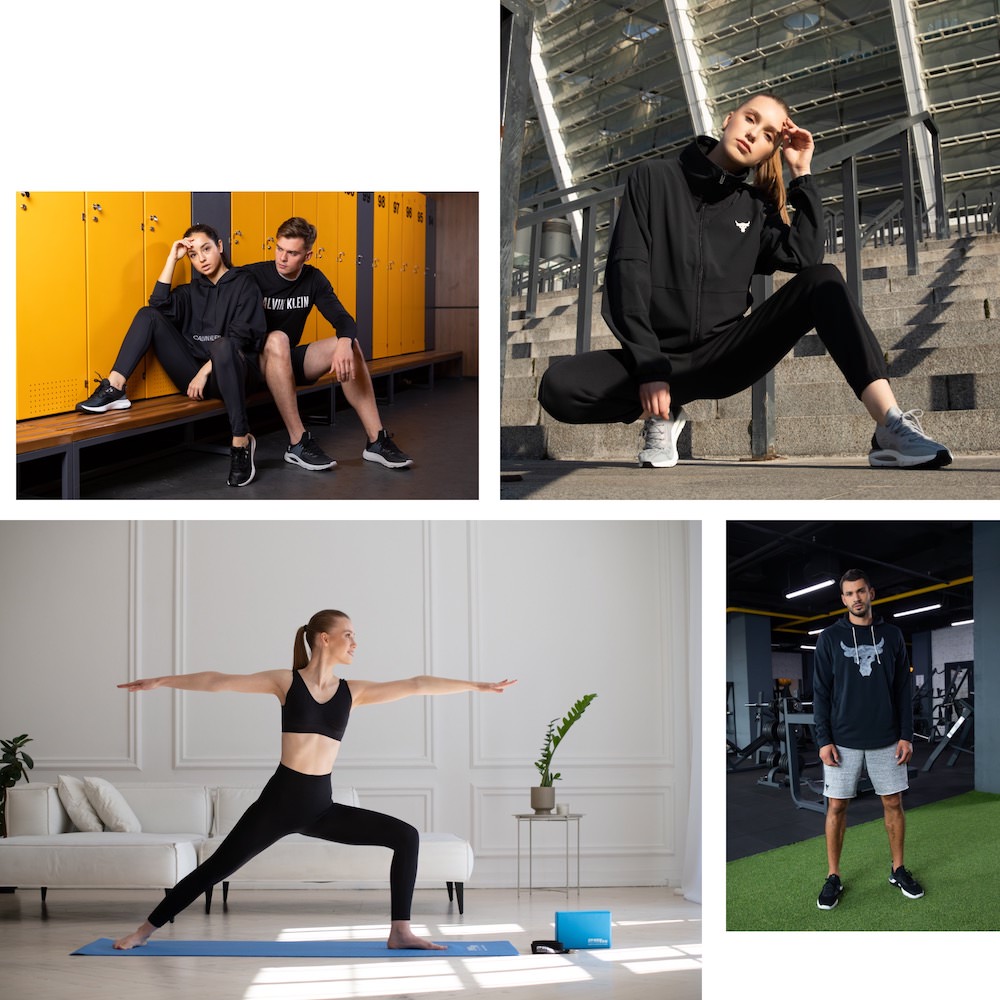 On your mark, ready, set, go!
Sport is movement and action! Your products have been created with such passion, let your potential customer see them in action.
How fabrics move, particularly under the stresses placed on them with strenuous activities, should be a cornerstone of your arguments for convincing someone to buy your products and not those of your competitors.